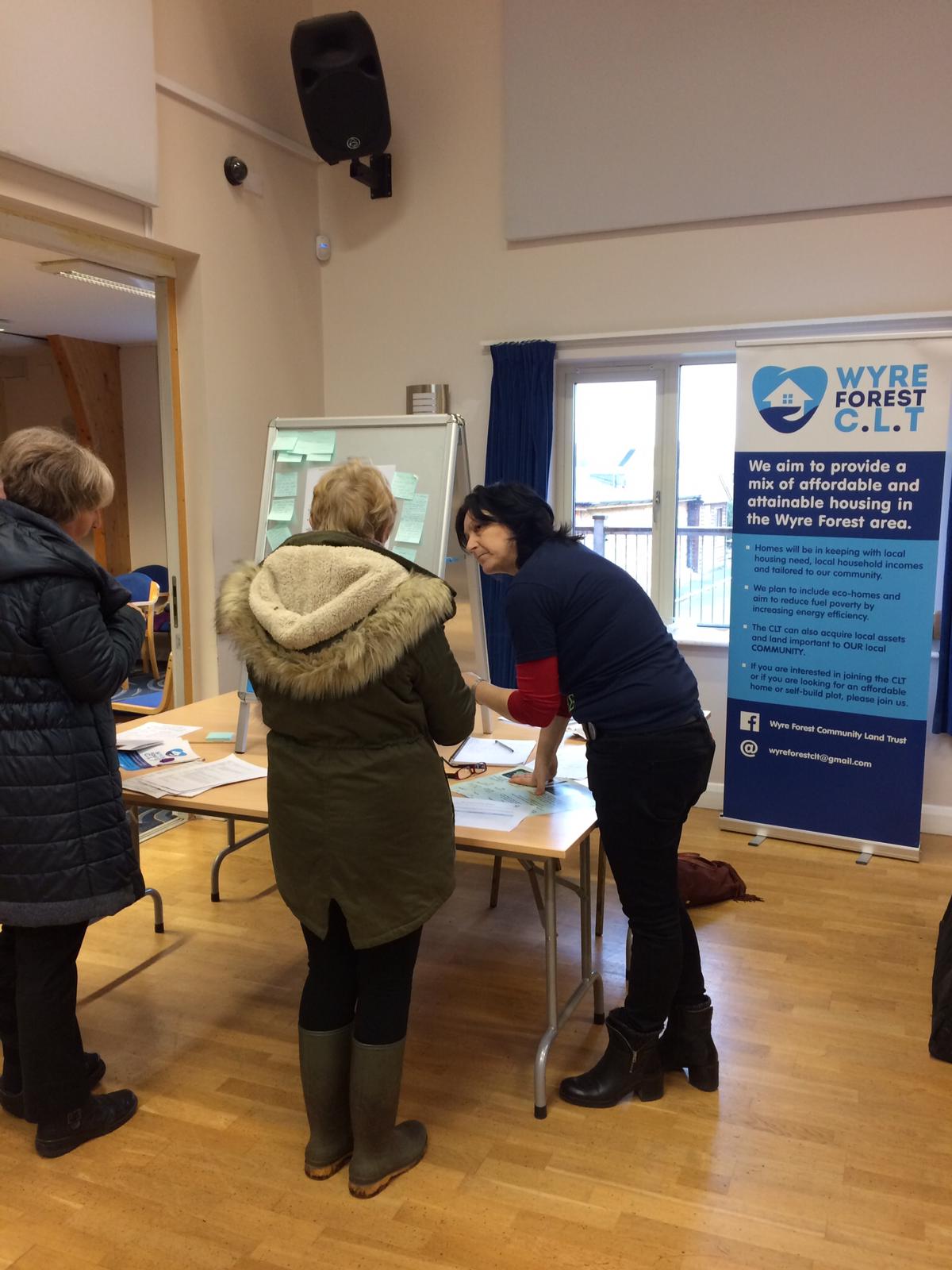 28 Jan

Community Consultation

Today we worked alongside the Cookley & Caunsall Neighbourhood Plan Group to meet with other local people and hear their views on Housing, Development and Land Usage.  Other volunteers focused on a range of areas including transport, environment, wildlife, leisure, recreation and heritage.  The event at Cookley Village Hall was well attended with over 150 people sharing their views.

The CLT asked attendees about their views on local housing, development and land usage.  We found that many local people believe that Cookley and Caunsall  have a shortage of larger homes (4 bed+) and also smaller starter homes for growing families or people wishing to downsize.  There was also interest shown in Lea Castle and the importance of preserving where possible Green Belt land. General feedback was that the Green Belt should not be eroded in order to make way for new homes that may not be affordable or attainable for local people.