09 Oct

Greener Living Fair

Great to meet some of you at the greener living fair today.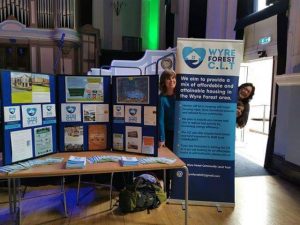 There were plenty of activites and stalls which also included – Wyre Forest Co-Housings First event
The Event was hosted by Wyre Forest District Council and held at Kidderminster Town Hall
Some of the things explored during the event
REDUCE
• Find out about great new alternatives to single use plastics
e.g. eco wraps
• Advice on reducing waste and different composting methods
REUSE
• Refillable products for sale including washing up and laundry
liquid, fabric conditioner, toilet cleaner, hand wash, shampoo
and hair conditioners. Just bring refillable containers!
RECYCLE
• Find out what can and can't be recycled (in your green bin)• Find out about additional items that can be recycled – for those
that want to do that little bit more!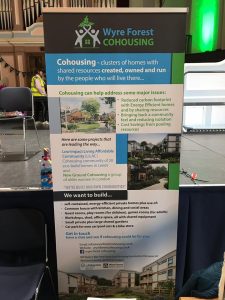 REPAIR
• Find out about the amazing work of the Kidderminster Repair Cafe and bring in your broken or torn items for repair.